CHIEF EXECUTIVE OFFICER
Aranka is an epidemiologist and public health scientist with special focus on digital analytics and emerging technologies. Aranka has designed and led independent impact evaluations for major bilateral and multilateral institutions including the World Health Organization, USAID and European Commission, spanning operations across 50 countries and representing >US$300 million in foreign aid investments. She has held executive positions in Fortune 500 firms including KPMG and Booz Allen Hamilton, with a lens towards adoption of emerging technologies and commercialization of data. She advises the United Nations, World Bank and XPRIZE Foundation on evidence-based policies and programs. Aranka holds research fellowships at Harvard Medical School and Boston Children's Hospital, USA.
Chandana Unnithan, PhD, MBusComp, MBA
CHIEF INFORMATICS OFFICER
Chandana is a global leader and applied scientist in IoHT (health informatics, digital health, smart healthy cities, block chain apps, AI). She has pioneered technology adoption in some of Australia's largest public and private hospitals and city councils; advised on successful EMR implementation and integration of technology in public health; and trained higher degree students in Universities in health tech implementation, public health informatics and analytics best practices. She has worked in partnership with major firms including IBM, INTEL, Deloitte and PWC as well as national governments, for health technology integration projects in public health and disaster management using GIS/remote sensing techniques. Chandana is an Australian delegate to the Committee on Peaceful Uses of Outer Space (COPOUS), United Nations Office of Outer Space Affairs (UNOOSA) and an expert member in the Space and Global Health working group (WG-SGH). She is an Associate Professor at Torrens University Australia (Laureate International Universities) and leads applied research projects as the Director of the Research Centre for Healthy Futures (CHEF). She is an invited panellist/chair/keynote speaker at conferences world-wide.
INTERNET 3.0
Riad has spent the past two decades designing and scaling-out foundational Internet technologies in high- and low-income countries, and is a renowned thought leader in the Future of the Internet. Riad views Internet infrastructure as the cornerstone of socio-economic development for global health. He has lived, travelled and worked in over 100 countries, and contributed to the development of notable world-firsts in Mobile Internet technologies, Artificial Intelligence, Cloud, Security and Blockchain. Riad advises some of the world's top 10 technology corporations and top 10 global investment firms. He has co-founded and led teams in multiple technology startups and innovation labs, including Xona Partners (a global telecom, media, technology advisory firm) and iValley.co (a Fintech startup co-creation studio), including various Silicon Valley startups, with successful exits. Riad holds two Engineering degrees; PhD in Computer Science (Artificial Intelligence); post-doctoral fellow at University of California, Berkeley and completed the Executive Education in Business at Stanford Graduate School of Business. Riad is an active contributor to various industry fora, such as the IETF, ATMF, ITU-T, OIF, IPv6, IEEE and 3GPP, and a frequent invited speaker, chairman and panellist at global industry and technology events.
HEALTH PROMOTION
Paola is a public health practitioner, social innovator, entrepreneur and faculty member of Health Sciences at Simon Fraser University, Canada. In 2012, Paola was awarded Dr. Nancy Hall Public Policy Leadership Award of Distinction, for her local, provincial and national work to advance mental health in Canada. In 2016, she co-designed the 'Health Change Lab' - an immersion program to address urban workplace related health challenges through social innovation and integration of technologies. She received the 2017 Surrey Board of Trade-Women in Business - Social Trailblazer award. She also received the inaugural 2017 Health Promotion Canada's Mid-Career national award and was recognized as one of TD Bank's 10 most influential Hispanic Canadians. Paola has 15 + years of leadership and facilitation experience, and a passion for creating innovative, collaborative and multi-sectoral initiatives. She serves as the immediate Past President of the Public Health Association of British Columbia, a provincial non-for-profit organization that advocates for healthy public policy & public health workforce development.
BLOCKCHAIN
Alexander is a full-stack software engineer with 20 years professional experience in high performance multithreaded C++ videogames on dozens of platforms and apps. He is confident in 7 programming languages and has a deep specialization in blockchain and distributed systems technology, including Hyperledger, Ethereum and programming blockchains based on the Bitcoin protocol. Alexander has a particular interest interoperability between blockchain and decentralized systems. He loves architecting and implementing systems from the ground up, particularly if they involve full stack engineering encompassing SAAS platforms and mobile. Alexander has lateral interests in Artificial Intelligence and natural language processing (big fan of Douglas Hoffstadter), data visualization (loves D3) and user interface design. He loves using ZeroMQ to send data between any language running on any system on any network.
ICT4D
Melanie Platz is a mathematician specialized in healthcare information communication and technology for sustainable development (ICT4D). She brings 9 years of operational experience in mathematical modelling to guide healthcare investments and predict investment risks and outcomes. Melanie's passions converge around how to leverage use of GIS-tailored and GUI-design tools for problem-based learning. She specializes in creation of education tools for ICT4D for improving healthcare delivery, and has worked extensively across sub-Saharan Africa and Central America to design, implement and evaluate professional development training tools. Melanie has contributed to the pedagogy of 'living labs' to promote research on non-communicable diseases, and medical supply chains to optimize distribution of pharmaceutical products. Melanie is a faculty member with the European University of Flensburg, Germany; and member of the German delegation to UN Expert Focus Group - Space & Global Health, to the United Nations Office for Outer Space Affairs (UNOOSA).
MONITORING & EVALUATION
Sarah is a monitoring and evaluation specialist with 15-years experience leading 3rd party outcome evaluations for community-based programs in high and low resource settings. She has led scientific reviews and field-based evaluations for agencies such as the Joint United Nations Programme on HIV/AIDS (UNAIDS) and World Food Programme (WFP). As a scientist, she has advised data collection methodologies for statistical and public health surveillance agencies, including Statistics Canada and the British Columbia Centres of Disease Control (BCCDC). Sarah is a longstanding member of the Canadian Evaluation Society and has a passion for narrative evaluation methods and qualitative data analysis. Most recently, she led monitoring and evaluation division of provincial a regional medical association representing physicians, residents and medical students. Sarah holds an Adjunct Professor position in Population Health Promotion at the University of British Columbia (UBC).
INFORMATION, COMMUNICATIONS AND TECHNOLOGY (ICT)
Ramkumar is an astronomer and computer engineer with 30 years of experience in development and implementation of ICT applications in health. He runs Global Health PX's research & development lab, focused on mobile Internet of Things (IoT) and patient-centered information platforms. Ramkumar is a Senior ICT Advisor to the United Nations International Telecommunications Union (ITU), which promulgates adoption of technical standards for network and technology interconnectedness across 700 private and academic stakeholders and 193 Member States. Ramkumar led Intel's innovation and research lab for 10 years, where he grew research programs with government and academia in areas of mechanical engineering, computer engineering and informatics. He has trained and supervised 120 PhD students and holds 10 patents in health-related artificial intelligence (AI) technologies. Ramkumar is Adjunct professor at Manipal University and Professor at the All India Council for Technical Education (AICTE), India's most prestigious tertiary education institution for technology and innovation.
CLINICAL INFORMATICS
Ajit obtained an MBBS followed by residency in internal medicine at North Shore University Hospital, Cornell University, USA and Memorial Sloan-Kettering Cancer Center in New York. Subsequently, he obtained a Masters in Public Health (MPH) from Saint Louis University (SLU) in 1998, became a Fellow of the American College of Physicians (FACP) in 1999, and received advanced training in medical informatics through the National Institutes of Health (NIH) in 2000. Ajit is currently American Board Certified in both Internal Medicine and Preventive Medicine (subspecialty Clinical Informatics). He is Professor of Internal Medicine at St Louis University, and a staff physician at the St. Louis VA Medical Center, Missouri, USA. He serves as Research Scientist at the Centre for Disease Modeling, York University, Toronto, Canada. Ajit is a member of the Working Group on Space and Global Health (WG-SGH) that reports to the Scientific and Technical Sub Committee of UN COPUOS, UNOOSA.
EPIDEMIOLOGY AND BIOSTATISTICS
Melinda is a public health research scientist, specialized in e-Learning applications and training. Her specialties include research methods (biostatistics, epidemiology, and qualitative research methods), ecological determinants of health (social, political, environmental, and global), health policy and advocacy, and community-centric program planning, implementation, and evaluation. Melinda has deep experience in designing and implementing observational research cohorts, and subject matter expertise in mental health multi-morbidities in secondary and tertiary care. She has designed and developed role-based competency training for the roll-out of patient databases to staff at the Royal Adelaide Hospital, Queen Elizabeth Hospital, and Elizabeth GP Plus Health Care Centre in Australia. Melinda is a senior lecturer in public health at Torrens University Australia (Laureate Global Universities).
PHARMACY & TOXICOLOGY
Moni is a subject matter expert in pharmacy and toxicology with a decade of experience working in South Asia and has a Bachelor and Master of Pharmacy, and a PhD in health science from Latrobe University, Australia. She has designed and taught university courses in pathophysiology, quality use of medicines, physiology and pharmacology, medicinal chemistry and drug discovery, pharmacovigilance, epidemiology, prevention of communicable and non-communicable diseases as Assistant Professor in the Department of Pharmacy at Stamford University Bangladesh. Moni has designed and led launches for new pharmaceutical projects for pharmaceutical companies. This has involved organizing all documentation, training medical representatives/field officers, collecting pharmacovigilance data, marketing and promotional planning and the development of packing text. Moni has also led complex population-based cohort studies focused on maternal health and pregnancy related outcomes. She is currently a teaching faculty member of Torrens University Australia in the Masters in Public Health Program.
Daniel Moreno, MPV, MPH, MBA, RN
CAPACITY BUILDING & ELEARNING
Daniel has over 18 years of experience working in global health systems as both a clinical practitioner and trainer. Daniel's career has focused on the development of digital learning tools for capacity building of clinical staff in the safe and effective use of pharmaceuticals. He has strong knowledge of pharmaceutical regulatory systems, policies and procedures across South America, and most recently worked on a two-year project for the National Institute for Drug and Food Surveillance (INVIMA) drug safety guidelines in Colombia. He has developed and conducted pharmacovigilance training for staff hospitals, and has a passion for developing new training and learning environments for health professionals to improve safety and quality of pharmaceutical care through process management and pharmacovigilance data collection. Daniel holds a Bachelor of Science (Nursing); a Masters degree in Pharmacovigilance; a Master's in Public health and an MBA from Torrens University Australia (Laureate Global Universities).
UX/UI PRODUCT DESIGNER
Aisha Sheikh is ux/ui product designer, educator and entrepreneur. She has over a decade of experience working across North America, the Middle East and Sub-Saharan Africa. Aisha has led major design projects for esteemed design institutes including Stanford Change Labs, IDEO and Elefint Designs. She has advised World Bank and United Nations Educational, Scientific and Cultural Organization (UNESCO) programs aimed at advancing student entrepreneurship across 15 Middle East countries. Aisha has a Bachelors from Design at OCAD University and a Masters of Architecture from McGill University, Canada. She is Co-Ambassador of Sandbox Global, a high-impact network of global entrepreneurs. Aisha is also a recipient of the Coaching Fellowship, and executive leadership coaching for female leaders, and Alumni of Singularity University's Global Solutions Program and Ventures Incubator.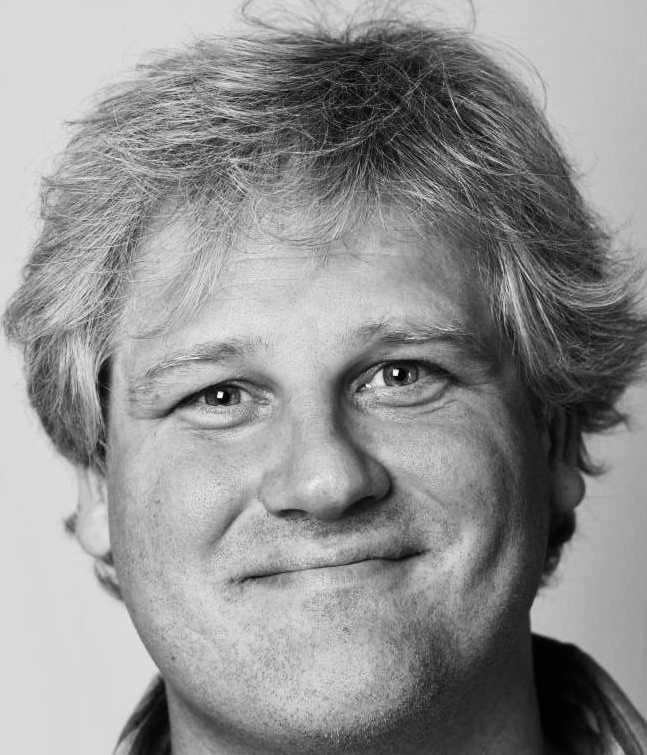 MAPPING AND DRONES
Ivan has over 15 years experience leading cutting-edge development and deployment of open source mapping, spatial epidemiology, and drone technologies for humanitarian aid. He has been Head of Mission, GIS and Technical Advisor for Médecins Sans Frontièrs / Doctors Without Borders in numerous countries including Nigeria, Haiti, Libya, and South Sudan. Ivan Co-Founded the Missing Maps project (missingmaps.org) in 2014, a freely available, open-source mapping project currently with nearly 20 million participants worldwide and widely used by responders in crises such as the 2014 West Africa Ebola outbreak. He led the development of a software for crowdsourced off-line mobile image classification for humanitarian mapping that has over 11 million contributions and has helped put 10 million people on the map (mapswipe.org). Ivan continues to manage a suite of community mapping initiatives as part of the Humanitarian OpenStreetMap team, including Ramani Huria (ramanihuria.org) a large-scale urban resilience mapping project in partnership with the World Bank, Data Zetu; a data for health project; and a Rural Electrification mapping program. Ivan conceived of and leads Open UAV, a project to support people in low-income settings to make and use drones. He has supported the de-novo piloting, implementation and evaluation of drone technology into MSF humanitarian field missions. He also led a collaboration with between MSF and Google to create electronic medical records in Ebola centres (projectbuendia.org).