Health Tech Implementation
Leading adoption and scale of exponential technologies in healthcare.
In recent years we have witnessed a proliferation of exponential technologies in medicine and healthcare that are poised to transform health globally. Looking to the 2020s, the medical Internet of Things (mIoT) will generate growing volumes of data from medical devices and sensors. 5G networks will be 10-100x faster than current mobile broadband networks, enabling transfer of vast amounts of high-fidelity, real-time data. Once powered by AI and machine learning, data will inevitably become a new form of capital and blockchain technology — the mechanism for securely storing, distributing, managing and deploying that capital.
In order to remain ahead of the curve, corporates, governments and non-profits must understand how to best leverage the use of these exponential technologies and anticipate how their convergence can positively transform their business. Most importantly, healthcare stakeholders need to understand how to implement these technologies at different stages of eHealth maturity. Our team has been working at the forefront of healthcare technologies for the past 15 years. We have designed, built and piloted pioneered health technologies in real-world setting, and brought them to scale within large hospital enterprise and public health systems.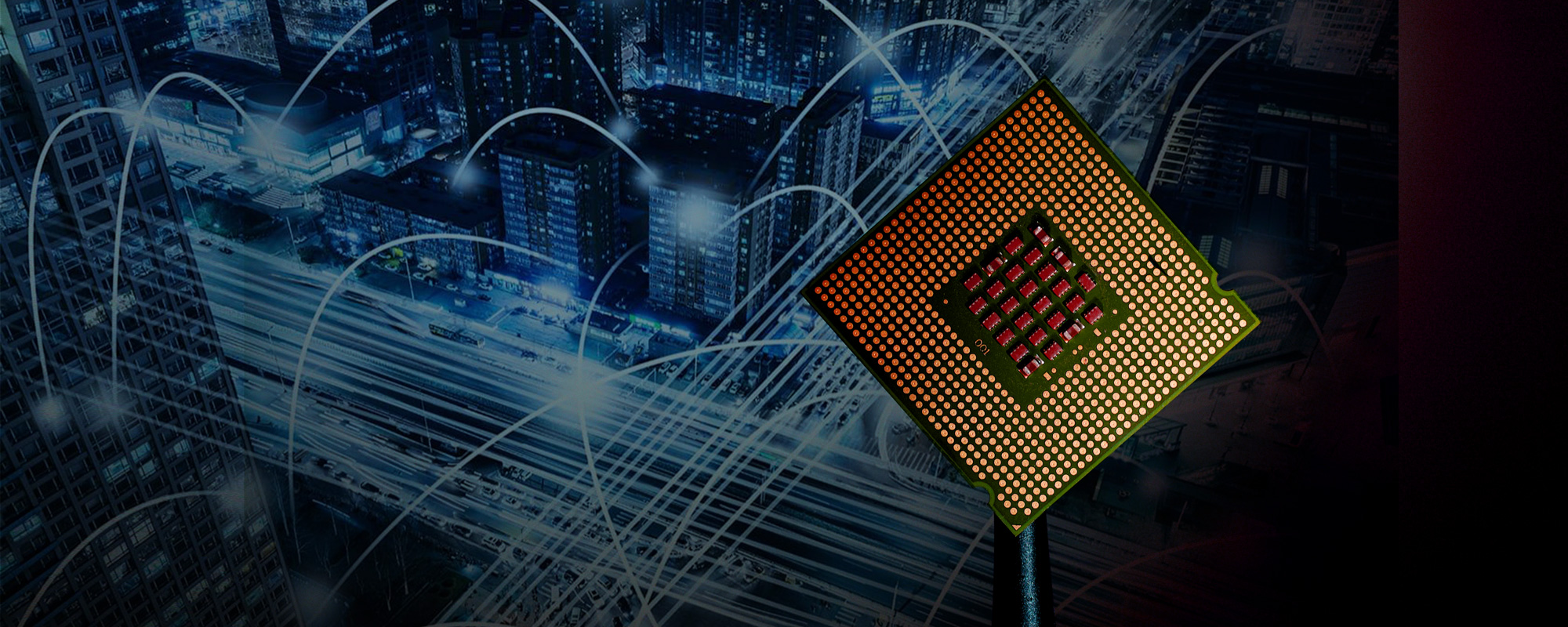 IoT in Hospitals & Communities
Internet of Things (IoT) has shown to transform clinical and public health approaches disease management. Powered by advances Big Data, cloud computing, social and robotics, artificial intelligence and mobility, IoT is used to enhance in-hospital patient care and facilitate remote, real-time monitoring of patient outcomes. IoT allows hospitals to monitor and keep track of the location of medical devices, personnel and patients. When a hospital utilises 'smart beds', for example, staff can detect when they are occupied and when a patient is attempting to get up.
Our team has 10 years of experience implementing IoT in hospital and community health settings.
Radio Frequency Identification (RFID)
Radio Frequency Identification technology (RFID) has shown to effectively improve data gathering and visibility in healthcare facilities, used to track mobile medical equipment, patient flow and environmental conditions. RFID implementation has shown to minimizes patient risk, reduce healthcare costs and improve regulatory compliance.
Our team has 10 years experience in planning and implementing RFID within regional hospitals. It has specifically pioneered global best practices for RFID adoption in areas of:
Patient workflow
Pharmaceutical cold chains
Food waste
Our team has expertise in enterprise wide mobility networks that classifies smart devices and defines smart policies based on device types, ownership and operating systems, to allow prioritisation of critical-care systems. These are seamlessly connected from hospitals to homes, enabling continuity of care and rehabilitation. The effectiveness was evaluated and was found to be reducing waiting times for patients, while increasing availability of critical data for emergency care in real time.
VR Simulations for Healthtech Integration
Over a four-year period, we designed and tested the application of health technologies in a Virtual Reality (VR)-simulated hospital environment of The Alfred teaching hospital's Centre for Health Innovation in Melbourne, Australia. Guiding clients through structured VR simulations, we evaluated the effectiveness of:
RFID for tracking movements of high-end, mobile equipment
RFID for patient flow and health practitioner movements
Innovations in telehealth and telesurgeries
Clients included health administrators, health practitioners (paramedics, nurses and doctors clinicians) and educators. After testing and protoyping new healthcare processes in the VR environments, all health technologies tested by our team went on to be implemented and scaled in healthcare settings.
Digital Disease Surveillance
The proliferation of Big Data in public health has created new opportunities for understanding and visualizing complex global health risks. Big Data mining techniques, including natural language processing (NLP) and machine learning (ML), have shown to effectively detect emerging public health threats reportable under the World Health Organization International Health Regulations, including infectious disease outbreaks, pharmaceutical adverse events and food safety incidents.
Our team has supported the expansion and implementation of artificial intelligence (AI) tools for real-time early warning signal detection in regulatory and public health agencies in partnership with Booz Allen Hamilton, Boston Children's Hospital and Government of India.
These projects involved:
Identifying and aggregating informal web-based data sources
Tagging and classifying reports using natural language processing and machine learning
Curating, verifying and training classifiers to improve natural language processing
Developing data analytics and interactive web-based dashboards for real-time visualization
Leading prospective and retrospective analyses to validate digital data again formal surveillance data
Biosurveillance capabilities supported by our team have been implemented in, and continue to be digital biosurveillance 'gold standard', in U.S. Federal Agencies such as the Department of Homeland Security and Department of Health and Human Services (HHS).
Blockchain, is technology that allows a database or ledger to be shared amongst a distributed network of computers. Data captured on a blockchain can be shared in real-time across a wide group of individuals and institutions. Complex encryption protocols can be employed across the blockchain ensuring that certain data is restricted to particular groups or individuals.
For the broader medical industry, the blockchain offers a secure, reliable way to share patient information between providers. Implementing a universal, interoperable database for viewing patient data captured by multiple sources creates obvious opportunities for patient care (avoiding the need for patients to act as conduits between heath care professionals and the medical industry). Blockchain can also be used for tracking the use of prescription medication by patients, as it allows doctors to view prescription updates in real-time.
Our team has been working with the Australia Department of Health in working with using blockchain technology to survey access to medical data of citizens with rationale; and for securing health record search queries.
Smart Cities Implementation
A smart city is an urban area that uses different types of electronic data collection sensors to supply information and manage assets and resources efficiently. This includes data collected from citizens, devices, and assets that is processed and analyzed to monitor transportation systems, healthcare systems, power plants, water supply networks, waste management, and other community services.
The smart city concept integrates information communication technologies and varied physical devices connected to the network (mobile IoT network) to optimize the efficiency of city operations and services and connect to citizens. The concept allows a city governance to involve with the community and city infrastructure and to monitor the city as it evolves.
Within the hospital setting, point-of-care devices, electronic medical records and telehealth diagnostics are just a few digital technologies requiring a secure connection to share and integrate information from multiple sources. As a healthcare professional, security and privacy of patient data needs to be a top priority. A mobility network that is smart enough to classify and understand the behaviour of IoT devices automatically is fundamental in reducing the apprehension associated with Bring your Own Device (BYOD) trends. Medical devices connected to a reliable network infrastructure ensure consistent transmission of information.