Data Analytics & Visualization
Leveraging data for clinical and public health decision-making
The digitization of individual medical records, application of exponential health technologies and proliferation of unstructured, web-based information are generating giant volumes of heterogeneous medical and public health data. Our team works with clients to understand their data analytics and visualization needs, and provides data-driven insights with an aim to improve clinical and population health outcomes.
Evidence Generation & Synthesis
The hierarchy of evidence is a core principal of evidence-based clinical and public health practice. EBP hierarchies rank study types based on the rigour (strength and precision) of their research methods. Our team applies deep expertise in epidemiological, informatics and computational methodologies towards understanding the efficacy and effectiveness of health interventions. Our in-house team and research associates work to structure, analyse and visualize your real-world data using the following techniques:
Scoping reviews

Observational cohort design, implementation and analysis

Randomized Controlled Trials

Systematic reviews and meta-analyses

Network meta-analyses

Cost-effectiveness studies

Cost-benefit studies

Demographic and mathematical projection modelling
In partnership with researchers and with ethics review board approval from the University of British Columbia and Simon Fraser University, our team led investigations into the social determinants of health on clinical outcomes in provincial, national and international cohorts, with over 50 published manuscripts in high-impact peer-reviewed scientific journals.
Our team has designed and implemented hundreds of studies on social determinants of health in provincial, national and international cohorts. These studies have followed research ethics board (REB) approval processes within top-tier universities across North America, Europe and Australia. Our research has focused on global health topics including infectious diseases (HIV/AIDS, Hepatitis C, pandemic outbreaks, water-borne disease), addictions, mental health, food security and non-communicable diseases.
Big Data Analytics & Visualization
Public health informatics are key to analyzing heterogeneous Big Data from multiple sources including medical devices and mobile Internet of Things (MIoT), clinical settings (providers) and citizens within communities.
Our team uses cutting edge analytics and visuals to make health data intuitive yet rigorous for decision-making. We apply machine learning and natural language processing to help clients make sense of the behaviors of large populations or human systems and to forecast systemic shocks or changes more effectively at large scale. We specialize in designing Big Data analytic systems with bi-directional data from digital sensors, wearable devices, social media portals, mobile phone SMS, and other similar sources.
Our Big Data analytics and visualization projects involve:
Design and implement disparate data aggregation systems

Bayesian statistics algorithms to filter data

Machine learning and natural language processing

Data visualization and user-centered report auto-generation
Cognitive, artificial intelligence (AI) and analytics solutions enable companies to derive new insights from their data to answer the toughest business questions, uncover patterns and pursue breakthrough ideas. Our team worked with IBM Cognitive Labs and service capabilities include advising clients on efficient data acquisition and capture, data placement and storage at scale, and the design and deployment of compute infrastructure for machine learning, big data and analytics.
Boston Children's Hospital
Digital aggregation and visualization of informal data sources is a cornerstone of modern-day early warning signal detection of emerging health threats. Our team supported the development and implementation of enhancements to a State-wide emergency alert system. Our team migrated the existing application and database to Amazon Web Services; enhanced data feeds to include situational information relevant to health (infectious disease outbreaks, weather hazards, infrastructure problems); and upgrade front-end UI and alerting system.
Global Health PX supported Booz Allen Hamilton in the design and development of a novel biosurveillance tool for early warning signal detection of pharmaceutical and food supply chain risks. The project aligned with the FDA Advancing Regulatory Science Plan's priority area #5 Harness Diverse Data Through Information Sciences to Improve Health Outcomes. Harnessing Big Data from Chinese language digital media sources, such as Baidu and Sina Weibo, we supported the development of semi-automated approach for real-time detection of consumer-reported microbial and chemical food and drug contamination. The final product, known as SupplyChainMap was adopted and fully integrated into FDA's Office of International Programs to enhance regulatory oversight and safety of drug and food imports into the U.S.
Our team worked with the City of Melbourne to combine disparate data form healthcare, public health and community settings, and create a platform for integrated, real-time analytics decision-making by government stakeholders. The project involved building mobile citizen apps for voluntary data submission, and piping formal and informal data back into the platform for bi-directional visualizations. Key indicators collected included primary, secondary and tertiary health service utilization, waste management and health mobility. Partnerships with local technology providers further enabled broad-based scale and adoption of the platform, which continues to be used today by government decision-makers and citizens alike.
Torrens University Australia
Our team has initiated a collaboration with Torrens University Australia (Laureate Global Universities) to build an integrated mental health atlas across Australia from evidence generated via Public Health Information Development Unit and ABS Data sets. The aim is to map an Australia wide atlas that will inform federal government decision making in Public Health through real-time dashboards.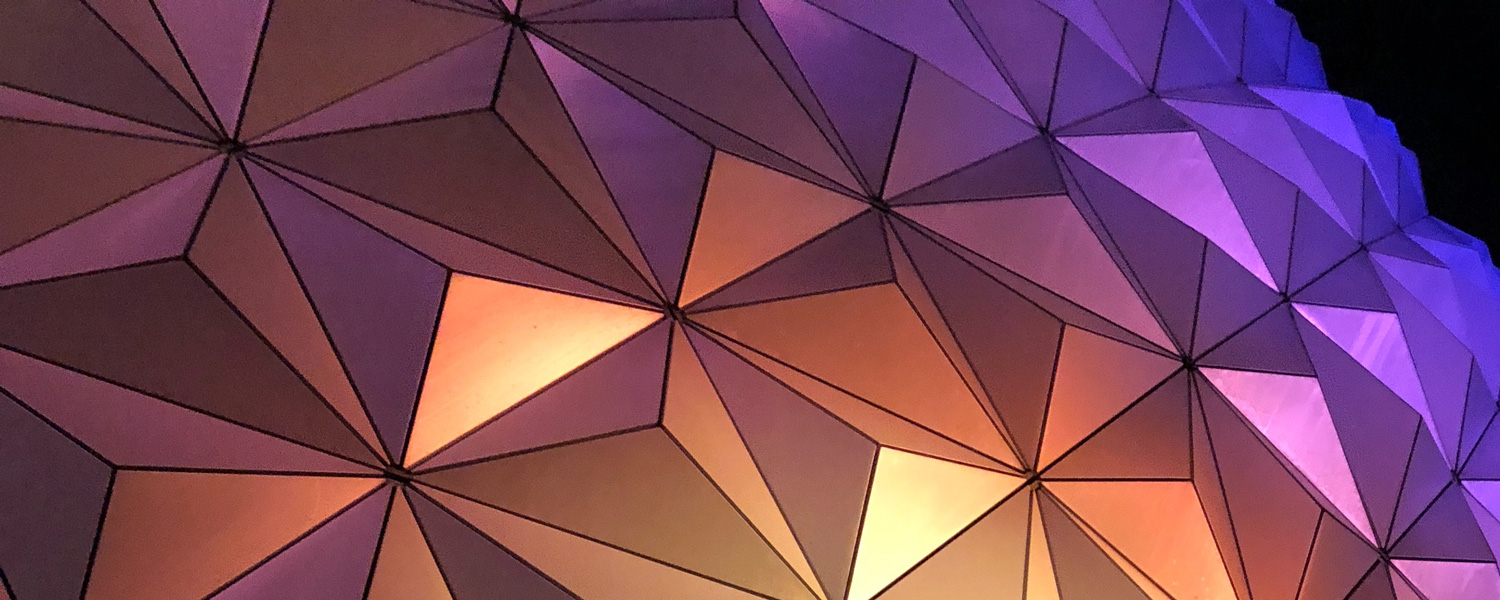 Global Health PX specializes in the design, monitoring and evaluation of public health, digital and health technology interventions with a focus on achieving measurable health outcomes. Our team members have collectively led performance evaluations spanning 60 countries and representing $500 million in foreign aid and healthcare investments. We have worked extensively with bilateral and multilateral government agencies, national Ministries of Health and non-profit foundations.
World Health Organization
Our team led the first comprehensive scientific and management evaluation of the functioning of the WHO's International Health Regulations' algorithm for assessment of 'public health emergencies of international concern'. This evaluation involved designing and administering a quantitative survey to WHO National Focal Points in all 194 WHO-member States, and leading qualitative interviews with a study sample of 30 representatives. Evaluation design received approval from WHO and University of Ottawa Ethics Review Boards. Survey and interviews were conducted in all 8 official United Nations languages. Evaluation recommendations were presented and adopted at the 2011 World Health Assembly and endorsed by WHO co-authored publication in Globalization & Health 2012.
In partnerships with the U.S. President's Emergency Plan for AIDS Relief (PEPFAR) and Columbia University, Mailman School of Public Health, our team examined the availability of nutritional support services in HIV care and treatment sites across nine sub-Saharan African countries receiving PEPFAR support. This project involved analyzing programs valued at $200 million in PEPFAR funding to support HIV treatment and care sites. Outcomes variables of interest included availability of: nutritional counselling, micronutrient supplementation, treatment for severe malnutrition, and availability of food rations. Associations with health system indicators were explored using bivariate and multivariate methods. Evaluation included a total of 336 HIV care and treatment sites, serving 467 175 enrolled patients. Findings have been co-published with ICAP researcher in Public Health Nutr. 2012 May;15(5):938-47.
Our team has designed and led field- and desk-based independent program and institutional evaluations to assess corporate/program efficiencies, attributable health outcomes, supply chain risk and alignment with global best practice; reviewed international methodologies for performance measurement of multilateral programs (i.e. of United Nations, World Bank Group, International Monetary Fund, Organization for Economic Co-operation and Development); analysed strengths and weaknesses of salient methodologies; summarized evaluation methodologies, findings, and provided recommendations to Canadian government on programs spanning operations in >40 countries and valued at >$60 Million in foreign aid investment.
Early life nutrition is central to the fight against undernutrition. Many countries have signed up to the Scaling Up Nutrition (SUN) movement and the 1,000 Days strategy that targets conception to age two. Our team members supported the design, monitoring and evaluation framework for the roll-out of micronutrient powders to women and children >2years across six sub-Saharan African countries. The evaluation of these implementation projects concluded that formative research prior to implementing home fortification with micronutrient powders is imperative for guiding successful implementation and scale-up. Lessons learned from operations in these six countries have since been incorporated into UNICEF and WFP country-specific guidelines for home fortification of foods for women and children in low-resource settings.
Our team led an end-of-programme evaluation to determine programme effectiveness and efficiency of European Commission's investment into non-governmental organizations in Democratic People's Republic of Korea (DPRK), and operations carried out by Concern Worldwide. The evaluation involved field visits and stakeholder interviews to ascertain program outputs and outcomes specific to food security and water, sanitation and hygiene; determining cost-effectiveness of program via comparison on inputs to achieved results; assessing financial, environmental, socio-cultural and political sustainability of interventions; and providing recommendations for future programming and investments. Findings from the evaluation report informed European Commission re-investment and program operations.